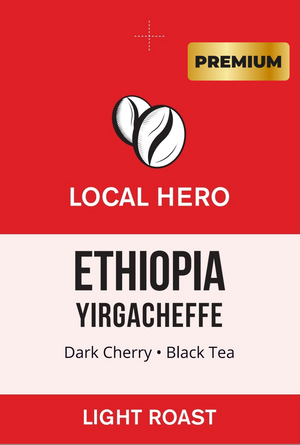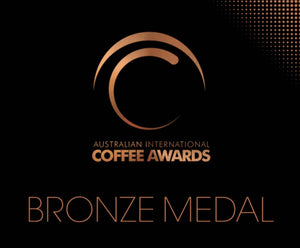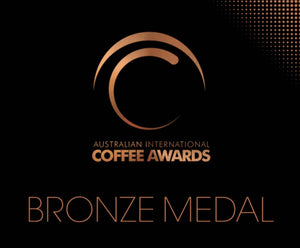 Local Hero Coffee Works
Ethiopia Yirgacheffe- 250g filter
Celebrate the Victory of Local Hero Coffee Works' Award-Winning Ethiopian Single Origin for Filter Brewing
Crafted to perfection, this Ethiopian coffee is perfectly suited for brewing methods such as AeroPress,  Chemex or V60 and even ColdBrew ensuring that every sip delivers an extraordinary taste adventure.
Elevate your coffee experience with the triumphant taste of our award-winning Ethiopian single origin coffee. Proudly recognized at AICA, this exceptional coffee was awarded a Bronze Medal in its category, a testament to its unrivaled quality and distinction.
Immerse yourself in the enticing flavors of this Ethiopian gem, sourced from the Yirgacheffe region known for its coffee excellence.
The light roast accentuates the natural sweetness and enchanting berry notes, allowing you to savor the true essence of this remarkable coffee.
Indulge in a well-rounded, clean, and harmoniously balanced cup that will enchant your senses. The alluring aroma of dark cherry spice sets the stage for an exquisite experience, while the light-bodied texture resembles a delightful cup of black tea. The dry finish adds an extra touch of finesse, leaving a lasting impression on your palate.
Allow yourself to be transported to a world of unrivaled coffee brilliance. Taste the triumph and experience the extraordinary flavors that have made this coffee a true champion.