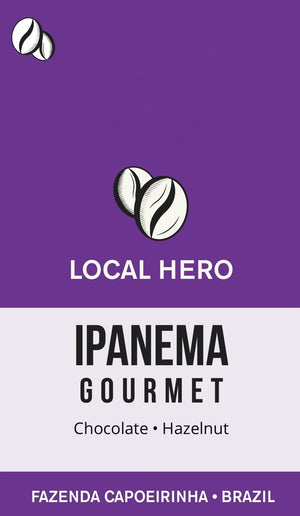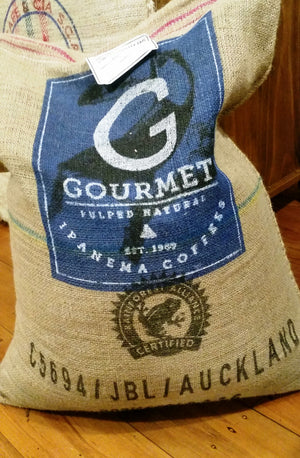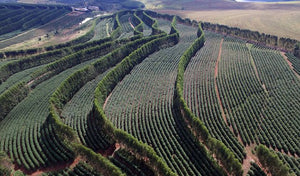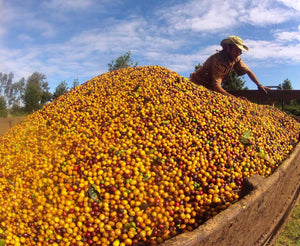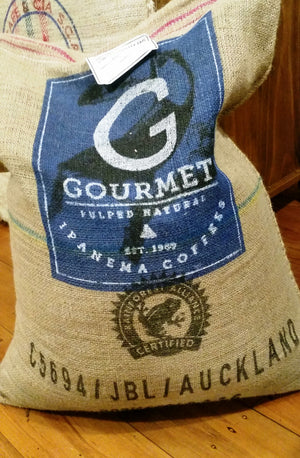 Local Hero Coffee Works
Ipanema Gourmet - 250g
Immerse yourself in the extraordinary flavors of Ipanema Gourmet Coffee
Sourced from three exceptional coffee farms nestled in the breathtaking South Minas Gerais region of Brazil. Our commitment to environmental conservation shines through in the vast land dedicated to protected forests and conservation areas across our estates, ensuring a sustainable and eco-friendly coffee experience.
Crafted with utmost care and precision, this Ipanema coffee undergos the honey method of pulping and drying.
This distinct process bestows upon the coffee a luxurious, creamy body with a velvety texture and a remarkable nutty aftertaste, making it a true delight for espresso aficionados and coffee enthusiasts alike.
Our Gourmet coffee showcases the finest Mundo Novo and Catuai cherry varieties, which are sun-dried to perfection. This meticulous sun-drying process yields a silky smooth flavor profile, offering a delicate complexity that unveils gentle notes of mild fruit and hazelnuts. With its low acidity and a thick, creamy texture, every sip of our coffee is a truly indulgent and unforgettable experience.