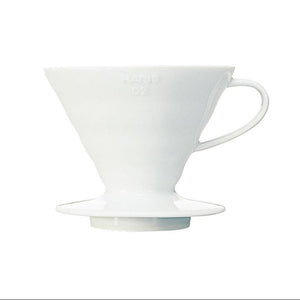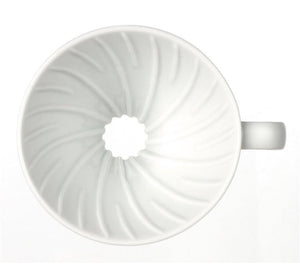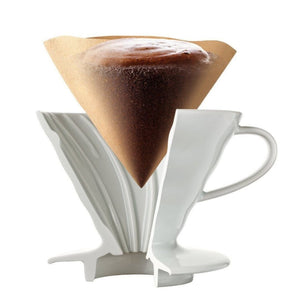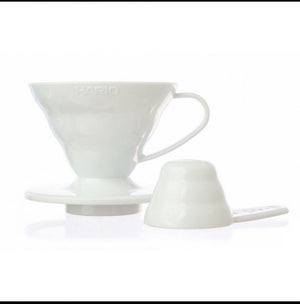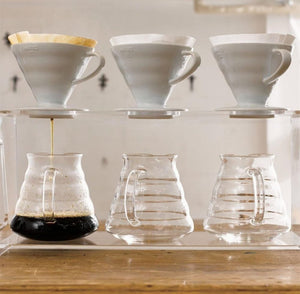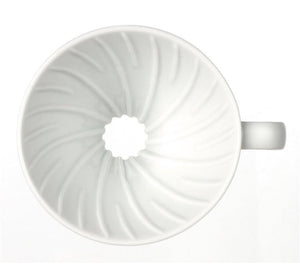 Local Hero Coffee Works
Hario V60 - Ceramic - White
HARIO V60 CERAMIC 02 COFFEE DRIPPER

CONE SHAPE- adds depth to the coffee layer
LARGE SINGLE HOLE- can change the speed of water flow
SPIRAL RIBS- maximum coffee expansion
1-4 cup
The Hario V60 drip brewer is a simple, delicious method of brewing coffee.
The innovative Hario design has a large hole at the bottom, spiral ribs on the inside of the dripper and a fairly steep side wall. The control that these elements allow when brewing coffee will help in producing a great cup of pour over coffee.